The Alpine Way of Life
Flourish, where the alpine roses blossom out!
Enjoy our unique ambiance during your holidays within the beautiful Montafon. Our 4-star hotel is peacefully located and only a few metres away from the cable car station. Enjoy the peace and quiet at the outskirts of Schruns and at the same time the central location during your active holiday!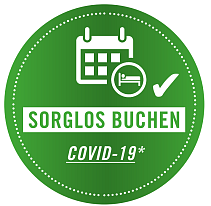 For this special vacation time, we now offer you a free cancellation option for stays in the Montafon until 30. April 2022, if

- there is an official separation order for you or a fellow traveller, or
- a travel warning has been issued by your home country for our region, or
- the border is closed*
- there is an unavoidable, legally prescribed quarantine upon entry
- the operation of the Montafon cable cars and ski lifts must be completely shut down*

* This provision also applies if this occurs during the stay.

you can find more informations here


Additional, current COVID-19 information for your safe stay in the Montafon



A land of plenty for e-bikers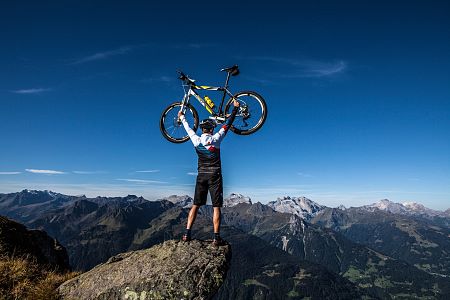 The Vorarlberg Montafon is made for passionate bike fans. Untouched nature and excellent infrastructure make biking a pleasure for the whole family.

E-bikes are available for rent directly at the hotel throughout the summer!

You expect:
- 260 kilometres of routes for cyclists, mountain bikers and e-bikers
- 65 varied tours of varying degrees of difficulty
- summer cableway operation for two-wheelers
Family
A special atmosphere
The Hotel Alpenrose is a family business in the truest sense of the word. Family Mäser personally looks after their guests' well-being. You wish to get to know your hosts - then you can find more information here!

The entire family shares the passion for nature and is busy within the areas of agriculture, hunting and fishing. Of course, the combination with high-class cuisine should not be missed here, where you can enjoy regional products as well. Combined with a delicate glass of wine coming from the hotel-own wine cellar, all dishes are rounded off perfectly. Self-picked herbs (and its soothing effects) from the mountain world within the Montafon round off your perfect culinary experience at the Alpenrose.
The perfect Spot
The region Montafon will enchant you
The Montafon is known for wild montain romance and mountain peak challenges de-luxe: sweet, green meadows, crystal clear mountain lakes, chamois, ibexes and groundhogs, heavily jointed rocks, in between enchanting alpine flora, snow-covered mountain peakks and glacier tongues. The mountain world of the Montafon has a lot to offer.

Extraordinary
Water from our very own spring
Not everybody can say that the water comes from their very own spring at the Verwall mountain range. This precious spring accompanies you all through our hotel and thus, you can profit from the positive effects of mountain spring water for your health. Enjoy the fresh and crystal clear water...


Breath-taking
Holidays in Vorarlberg