House-own spring
Health enhancing water from the Verwall mountain range
Above the Aktiv- & SPA Hotel Alpenrose, on our property, the crystal-clear and spring-fresh water has its source. During our treatments, we solely use this clear, fresh mountain water coming from our house-own spring. On its course, the water collects energy from the mountain and its ancient alpine rocks.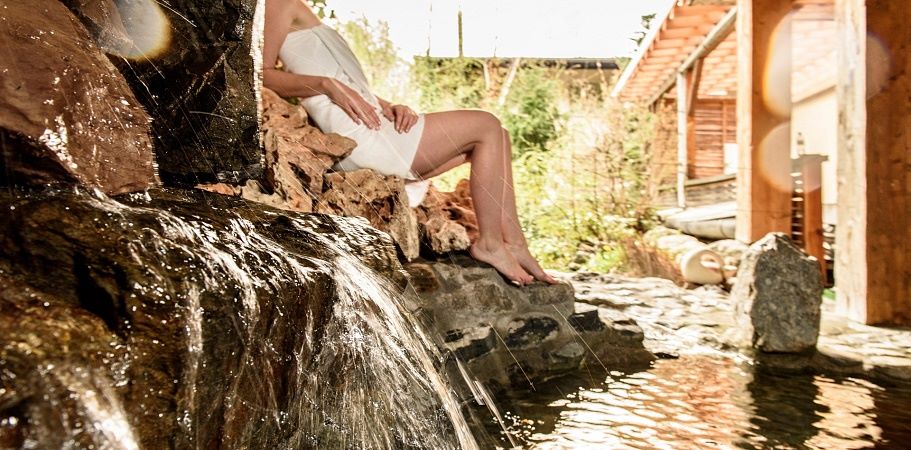 Experience the power of spring water...
vitalising
refreshing
energetic
natural
spring fresh
Precious water running through the entire hotel, no matter if found in the bath tub, your shower or at the hotel cuisine. Enjoy our healthy and natural water. Whoever is moving within this surroundings, immediately feels the soothing powers on body, mind and soul. These effects even are scientifically proven. The AMAS study (Austrian Moderate Altitude Study) scientifically proves for the first time, that stays within moderate altitudes (as they are typical for the Montafon) have highly positiv effects on the body.





The seal of approval is a transparent proof that the operator of the drinking water installation fulfills his responsibility to operate the system according to the state of the art, with the aim of providing hygienic and microbiologically perfect drinking and shower water for human consumption.
More information on your holidays here with us in Schruns