The soul of our hotel
Staff & Open Positions
In order to make holidays for our guests as comfortable as possible, our team has to feel at home as well. Are you interested in becoming part of the 4* Top Wellness Hotel Active & SPA Hotel Alpenrose with its 47 rooms and suites?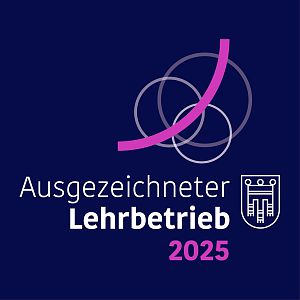 The title "Excellent training company" has been awarded annually since 1997 by the state government, the Chamber of Commerce and the Chamber of Labour.
Our apprentices are very important to us, which this award proves. We are very happy about this award and at the same time proud of our apprentices.
We are looking for...
...sorry, at the moment we are not hiring. However, please get in touch with Raphael Mäser (raphael@spa-alpenrose.at) and send him your CV and your application. Maybe in the future you are exactly the perfect person to complete our team!
Good to know about our staff atmosphere
Give and take!
Go and think new ways - never stop. At the Alpenrose tradition and trends are combined.
What our guests value most - the team.
People who love what they do are automatically successful and motivated.
Your advantages
Regular working hours and vacation
Secure working space
On-time salary payment
Value and appreciation
Feedback from the family Mäser as well as the department managers
Chance to undertake further training and education
staff benefits*
What we expect from you
Enthusiasm for your tasks
Loyalty
Friendliness and honest hospitality for our guests
Cultivated appearance
Common Sense
Constant motivation and concentration when working
Passion for your job
business thinking and acting
Staying open for personal growth and education
Enhancing sales numbers
Treat your co-workers respectfully
Think about the environment when handling equipment and waste material
Staff-Benefits
The Alpenrose offers a working environment within a family business, which is growing since 1968. Because of its good and stable occupancy numbers, the Alpenrose is one of the leading hotel businesses within the region. But what is even more important than the team: here you can fulfill your dreams and be part of something great.

Benefits
2 seasons business with short shoulder seasons
13th and 14th salary
Free B&B, also during off days (are calculated into your net salary)
40% reduction on ski passes from Monday - Friday
Own staff building and parking spot
Usage of the Alpine SPA area incl. panoramic fitness studion and tennis court at the hotel
We support our staff when it comes to further education
Very pleasant guest clientele
Overhours are paid via compensatory time-off
Illness-, pension-, social- and unemployed insurance from your first working day onwards
Discount on treatments at the Alpine SPA, on the alpine hut and on leisure time activities
Free participation on active program for our guests (if there are enough capacities)
Parts of our staff dresses will be provided
Member of the Starteam.at
And much more!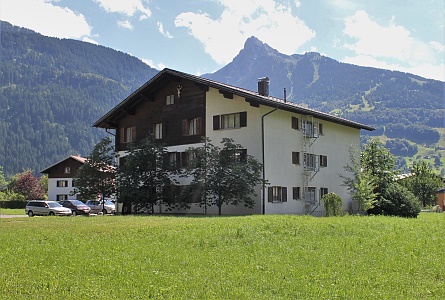 The staff building "Alpenrose" is located right across from the hotel and offers 15 single rooms incl. free parking spots and wireless internet connection. There is also a common room with kitchen as well as a washing machine and a dryer.

Information about the hotel
We are looking forward to receiving your application with CV - please contact Mr. Raphael Mäser - raphael@spa-alpenrose.at