Wellness Products
of the highest quality
The Alps not only are marvelous scenery for nature lovers and sports enthusiasts. Within the mountain area, healing herbs and plants such as arnika, calendula, St. John's wort and many more are growing, with its exceptionally healing effects. Thi extraordinary quality and healing power of the "Alpienne products" is based on these very healing effects. They absorbe all healing elements in itself and store its powerful ingredients.

The massag oils, creams and herbal lotions for massages and thermal treatments are produced solely from hand-selected, wild-grown healing herbs without any chemical preservatives.
The dermo-cosmetic strategy for beautiful skin. Maria Galland has searched intensively for a dermatological inspired care system for skin renewal. Now the breakthrough has been reached - Système Dermatologique. The development of this sensational system care is based on Maria Galland's expert knowledge on skin and its functions, its changes during the sequence process and the specific skin deseases. On the basis of these findings, recipes have been developed, which target various skin problems systematically and purposefully - with truly sensational results.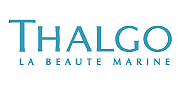 Beauty and health from the sea - that is what THALGO stands for. THALGO products are based on maritime alga extracts, which are authentic for body and soul, since the human blood serum with its mineral compound balance is almost identical to sea water. With its natural processes the minerals, micro elements and vitamine B, which are contained in alga, can be perfectly absorbed by the skin and at the same time are 100% natural and compatible.