CAREFREE BOOKING
It is well known that anticipation is the greatest joy - this also applies to planning your vacation. But with a view to the coming seasons, many guests understandably feel a bit of uncertainty. We in the Montafon do everything we can to ensure that you have a safe stay.
To ensure that you can enjoy the anticipation of your already booked holiday in the Montafon without worries, we now offer a free cancellation option for stays in the Montafon until 30 April 2022, provided that:
for you and/or travelling companions who live in the same household, an administrative segregation order is in place for the day of arrival of the planned stay; or
a travel warning for our region has been issued by your home country and a legally prescribed quarantine is in place on the return journey (despite a valid negative PCR test) * or
the border is closed* or
the operation of all Montafon mountain railways and ski lifts must be completely discontinued due to a Corona-related regulation*
Legal provisions when entering Austria prescribe a quarantine, which cannot be circumvented by official tests
* This provision also applies proportionately if this occurs during the stay.
In principle, the General Terms and Conditions of the hotel industry apply. We have adapted these cancellation policies in your favour as follows:
Cancellation conditions summer
In the event of a cancellation up to 7 days before arrival, your stay can be canceled free of charge. If you cancel at short notice, we allow ourselves to charge 90% of your booking amount.

Cancellation conditions winter
In the event of a cancellation up to 30 days before the agreed arrival date, we do not charge a cancellation fee. With 29 - 7 days before arrival we allow ourselves to charge 70% of your booking amount. From 7 days before arrival, we have to charge you 90% of your booking.

In the event of a "no show", the total amount according to the reservation will be charged.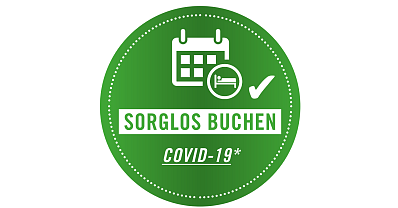 In this difficult situation, we want to offer you security, planning and flexibility with regard to your holiday.


We hope to welcome you to the Montafon soon!